To get more info call 800-837-3031 or
Request info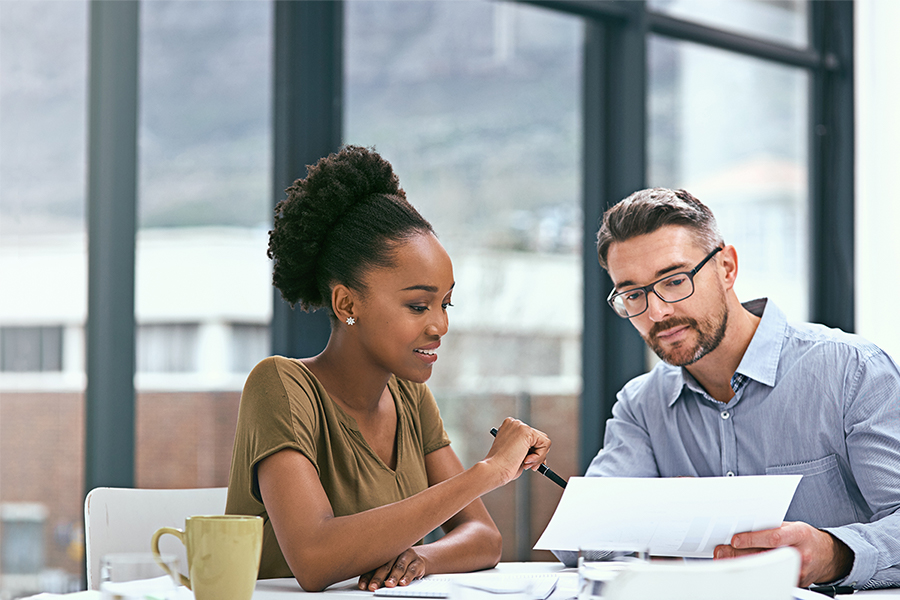 Shop for a home with confidence. Start the mortgage pre-approval process now.
House hunting? We'd like to make your home financing journey as simple and smooth as possible. After all, our mortgage experts offer the same kind of legendary service our real estate customers across the country have come to expect.
Our licensed mortgage loan originators serve many Weichert offices*. He or she is the only person you need to assist you with your mortgage financing. They'll help you determine the monthly payment you're comfortable with and provide you with a mortgage credit decision before you shop for your home. Your Credit Pre-Approval Guarantee will specify the actual loan amount, as well as the loan type and term. (This mortgage pre-approval letter is, of course, subject to an acceptable appraisal of the home you eventually purchase.**)
With you every step of the way!
With hundreds of loan products to choose from, your mortgage partner can work with you to create a tailor-made package and make sure you obtain your mortgage financing within the time specified in your contract. He or she can also coordinate every facet of homeownership--from Homeowners Insurance to Title Insurance to Home Protection Plans--connecting you with virtually any other service you need to buy, sell or live in your home! After all, with 18 integrated real estate companies, Weichert has the organizational resources to support you from contact to close!
How we help you
Get pre-approved for mortgage financing
Since a pre-approval is based on your specific financial situation, it's the key to understanding which properties to consider. Not only that, it tells home sellers that you're a serious buyer with the ability to obtain a mortgage. That's why, when considering your application, your mortgage partner evaluates your income, debts, employment history, credit history and more!
Discover your purchasing power
Before going through the mortgage pre-approval process, our financial tools help you quickly calculate the finances involved in purchasing a home. Weichert's Prequalification Calculator lets you determine the income a mortgage lender would expect you to make in order to qualify for certain loan amounts. Whether you're buying or refinancing, our Mortgage Payment Calculator computes the payment and interest rate for any mortgage. Compare your options with our Rent Vs. Own Calculator. And even create an Amortization Schedule to visualize the process for paying down debt.
Refinance your Mortgage
Let one of our Mortgage Partners review your current mortgage and see whether we can provide you with a package for refinancing that will create a significant savings for you. Depending on your current interest rate and the amount of equity you have in your home, you may be able to take money out and keep your monthly payments steady … or even lower them!
*Not available in all areas; services vary by location **Not available in NY or CT
Your Mortgage Lending Partner will offer you literally hundreds of different mortgage products, including:
Fixed-rate mortgages from 10 years up to the standard 30-year terms
Adjustable-rate mortgages from 10 years up to the standard 30-year terms
FHA and VA loans with down payments as small as 3.5%
Loans amounts as large as $4 million
Options that allow for a low-down payment
Take the first step on your home buying journey. Start our FREE mortgage pre-approval process today.
Start
Explore our real estate calculators & financial services tools:
These home buying calculators are designed to be informational and educational tools only, and do not constitute financial advice. We strongly recommend that you seek the advice of a mortgage professional before making any type of decision regarding home financing.
Company NMLS # 2731 (www.nmlsconsumeraccess.org). Mortgage Access Corp. d/b/a Weichert Financial Services, Executive Offices: 225 Littleton Road, Morris Plains, NJ 07950. 1-800-829-CASH. Licensed Mortgage Lender – Alaska Mortgage Broker/Lender License #2731, AR, Licensed by the Department of Business Oversight under the California Residential Mortgage Lending Act, CO Mortgage Company Registration, CT Department of Banking, Licensed by the Delaware State Banking Commissioner #1577, DC, FL, GA Residential Mortgage Licensee #15719, IL Residential Mortgage License #MB0006377, IA, IN, KS Licensed Mortgage Company #MC.0001229, KY, LA, ME, MD, MA Mortgage Lender and Broker Licenses #MC2731, Licensed by the MS Department of Banking and Consumer Finance, MN, NE, Licensed by the New Hampshire Banking Department, Licensed by the New Jersey Department of Banking and Insurance, NM, Licensed Mortgage Banker – New York Department of Financial Services, NC, OH Registration #MBMB.850209.000 & #SM.501248.000), OK, OR Mortgage Lending License #ML-2528, PA Mortgage Lender License #20142, RI Licensed Lender and Loan Broker #20041723LL, SC, TN, TX, VT, Licensed by the Virginia State Corporation Commission - Lender License #MC-297, NMLS #2731 (www.nmlsconsumeraccess.org), WV, WI, and WA. Weichert Financial Services arranges loans with third-party providers. Equal Housing Lender.
This site is not authorized by the New York State Department of Financial Services. No mortgage solicitation activity or loan applications for properties located in the State of New York can be facilitated through this site.
By pressing Submit, you agree that Weichert® may contact you via phone about your inquiry, which may involve the use of automated means. You are not required to consent as a condition of purchasing any property, goods or services. For any other information please read our privacy policy.