To get more info call 800-837-3031 or
Request info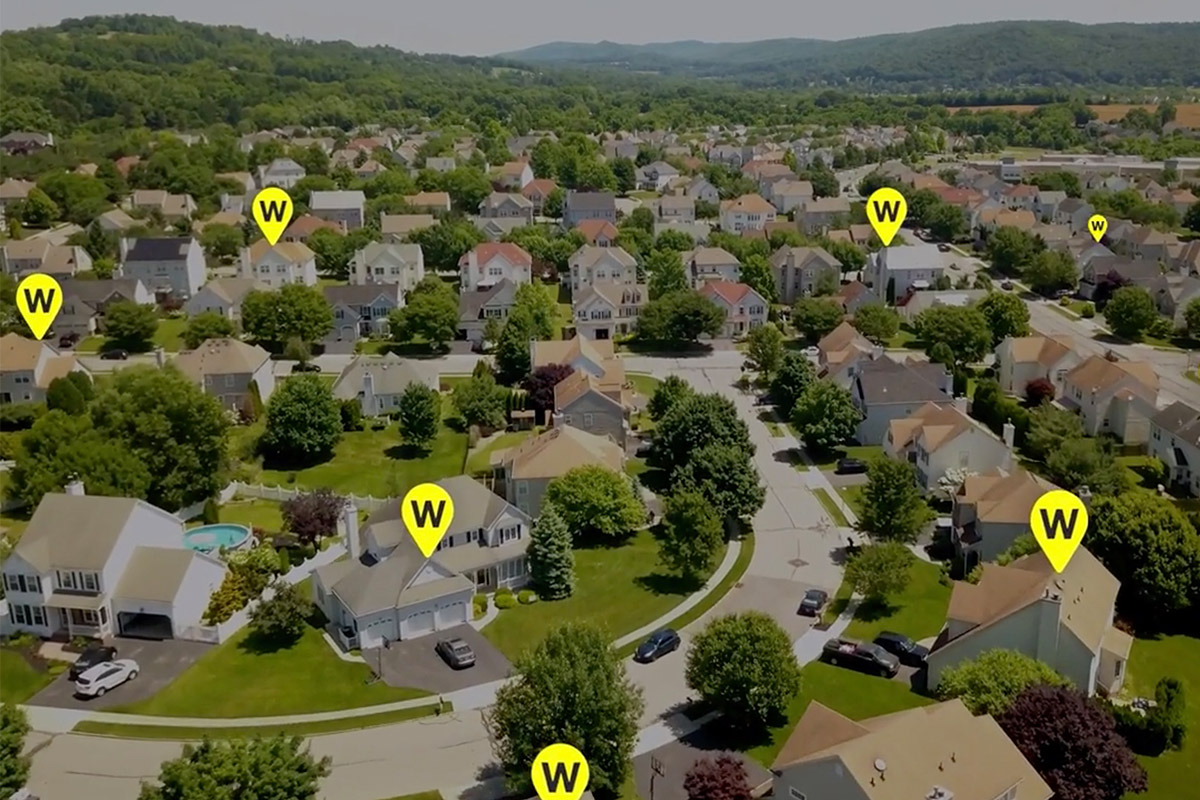 There may never be a better time to sell your house
No contingencies. Waived inspections. Flexible move-in dates. Over asking price bids. Today's home buyers are making attractive offers that are often too good to resist!

If you need more motivation to list your house in the current seller's market, speak with a Weichert Sales Associate. Just fill out the form to the right to connect with one of our local area experts right away.
---
Meet your Weichert real estate professional
With the support of Weichert's industry-leading training program, your Sales Associate is the undisputed local real estate expert you can trust to list and sell your home quickly. He or she has an unparalleled knowledge base and receives ongoing, rigorous instruction on a broad curriculum that includes: sales skills, online marketing, strategic pricing, negotiating and more.
Your Weichert Sales Associate will put the latest ideas and insights to work for you, delivering vital communications and valuable advice throughout the process; making selling your home as simple, smooth and stress-free as possible.
Partner for results
Your Sales Associate will come for a visit to get to know you and your home in order to create a comprehensive plan for how to get your house ready to sell. He or she will answer all your questions about the current trends in the real estate market and address your "sell my house" concerns. Together, you'll evaluate every room and discuss the smartest improvements to boost the value of your house.
Determine your selling price
When a home for sale is priced properly from day one, it gets more showings and more offers, faster! So, determining the listing price is vitally important. Your Weichert Sales Associate will use an exclusive and proven-successful tool -- the Weichert Price Trend Analysis* -- to help you set an accurate selling price based on current, local market activity.
List your home
Once your home is ready for market, your Sales Associate will measure your house and select photos that present its most attractive and coveted features. He or she will also write the home's description. You will have the opportunity to preview the listing and discuss any ideas or features that you would like highlighted.
After you approve this information, it will appear on the profile sheet and listing for the Multiple Listing Service (MLS) so that agents and buyers will have access to the details about your home.
Launch your marketing campaign
From webpages and social media to direct mail campaigns, your Sales Associate has many sales and marketing tools to reach potential buyers. He or she will discuss what has worked best in the past for your type of home and target buyer, and how these strategies might be implemented when selling your home.
Hold a Weichert Open House event
Our Open House program is legendary for bringing in more buyers and selling more homes –- in fact, one out of three Weichert Open Houses leads directly to a sale.
Today, online home shoppers flock to our Open House events to discover the subtle element and intangible qualities that can't be experienced virtually. Savvy buyers crave any opportunity to spend time under your roof; they take notes, walk the grounds and then compare their findings against other homes they've toured, before making an offer.
Discover our proven, three-step Open House Process
To create a welcoming and productive event that maximizes your home's exposure, your Sales Associate will skillfully manage the Ultimate Open House.
Before: He or she invites customers to attend through online and traditional advertising, direct mail and calls. Bright and welcoming signage and balloons grab attention.
During: More than a tour, visitors get detailed highlight sheets explaining features and benefits of your home and emphasizing its affordability with several mortgage options.
After: Guests who signed the Open House registry will be contacted for feedback, usually within 24 hours.
Show your home
Real estate professionals from different companies will also want to show your home to their clients. Your Sales Associate will work with you to coordinate these visits and may recommend a lockbox to make your property more accessible.
Receive offers
Your Weichert Sales Associate will advise you of all offers from all potential buyers for your house's listing. He or she will help you understand the pros, cons and any contingencies. With many hours of negotiation skills and strategies training, you Sales associate will confidently and professionally represent you in any counteroffers you may make to come to an agreement.
Go under contract
Your Sales Associate will help you through all of the steps that need to be completed for a successful sale. This includes reviewing the inspection report and helping you to strategically address any issues that arise. Your Sales Associate will also advise you on the documentation that's required by law, so the closing won't be delayed.
Get to closing
Your Weichert Sales Associate will be present at closing, even if you are not. He or she will be by your side every step of the way, until you are paid and ready to move on to your next home.
* A Price Trend Analysis is not an appraisal and should not be considered to be the equivalent of an appraisal.
Know the costs associated with selling your home
Listing commission: The commission is shared between the buyer's agent and the seller's agent.
Your mortgage: The balance of your loan will be due at closing.
Prorated property taxes: You are responsible for the property taxes until you turn over the deed.
Title insurance premium: It varies by location. Either the buyer or the seller must purchase the title insurance.
Home inspection: It's a good idea to have a home inspection before you list the house to show that there are no hidden problems.
Federal and local taxes and fees: These vary by state and municipality. Your Weichert Sales Associate can let you know the specifics.
Moving: Whether you do this yourself or hire packers and movers, there are costs associated with relocation.
Homeowner's association fees: You'll have to pay any monies owed to your HOA. Some homeowner's associations charge a transfer fee.
Any buyer's incentives: If you've agreed to pay any of the closing costs for the buyer or purchase a home warranty, this will decrease your profits.
Maximize your home sale profit with minimal expense or effort
Your Weichert Sales Associate understands the local trends. Here are some of our pros' insider tips for getting your house ready to sell and enjoying the best return on your investment.
Get inspected: Make your bargaining position stronger by presenting a home inspection to potential buyers and disclosing any issues upfront.
Create space: De-clutter as much as possible and use light colored drapes or blinds to create the illusion of space.
Keep landscaping tidy: Making a neat first impression suggests that the interior of the house is well-kept too.
Clean up: Neatness gives the home a more spacious, open feel. When things are clean, they look newer and more valuable.
Upgrade the bathroom: Some bathroom upgrades can be expensive, but smaller items like replacing faucets and cabinet hardware can give the room a new look.
Paint the walls: Neutral colors make it easier for potential buyers to picture themselves in your home. High traffic areas and bright colored rooms should be repainted.
Update the kitchen: Kitchens are often the center of the home and small changes, like changing the faucet or a single appliance, can yield big results.
Remove or replace any red flags: If you walk by something in your home and think, "We should probably fix that," now is the time to do so.
Limit contingencies: Contingencies are terms in the contract that must be met before the transfer of ownership of the home can take place. Seller's contingencies that change closing or move-in dates may scare off buyers.